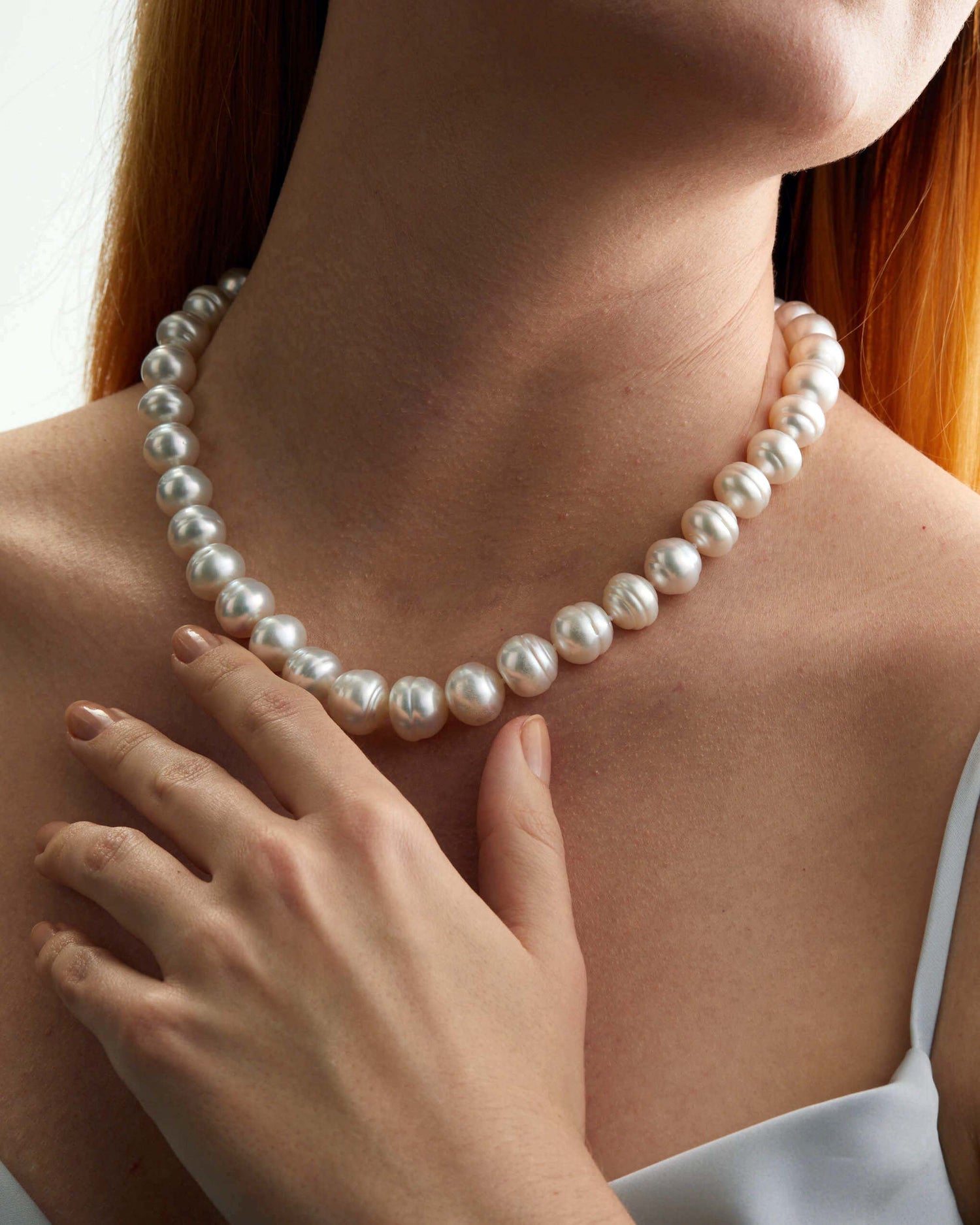 Concierge Services
If you would like to order any of our items in yellow or white gold we would be delighted to hear from you at concierge@roseatejewelry.com. We can offer pricing and delivery timing.
Also, if you'd like to make an appointment for a viewing and consultation at our West Village, New York City store, please reach out to us at concierge@roseatejewelry.com or at (646) 351-6202.
As always, we welcome your feedback and questions about styles and options for all of our jewelry.  
Frequently Asked Questions
How is my order shipped?

Please refer to this linkfor details about our shipping policy.
Can I return or exchange my purchase?

Our return and exchange policy can be found here.
Does Roseate charge sales tax?

Sales tax is collected on orders shipped to a New York address, our home state. In other states, Roseate may become obligated to charge tax once our company sales volume reaches a threshold in those states set by local law. Sales tax, if applicable, will be calculated and applied to your order at checkout. For questions, please emailconcierge@roseatejewelry.com.
Can I return an item I received as a gift?

We are happy to provide a Roseate credit or a refund, if the gift is returned within the 30-day window, is in saleable condition, and is accompanied by the gift receipt. To make an exchange, please emailconcierge@roseatejewelry.comto initiate the process before sending the item back.
Where is Roseate jewelry created?

All Roseate jewelry is hand-crafted in the United States and Costa Rica.
What is the difference between a marine pearl and a freshwater pearl?

Roseate designs jewelry using marine pearls from the ocean, not freshwater pearls. Our white Australian pearls are hand collected from pristine south sea oceans as part of some of the world's oldest and most significant family pearl diving operations. Our Tahitian pearls are farmed in carefully controlled, free-floating environments in the waters of French Polynesia. Marine pearls are considered the finest and rarest of beautiful pearls, farmed with tradition, care, and ecological responsibility in some of the most beautiful settings on Earth. This remarkable pedigree shows through the light, luster, and depth of the pearls we fashion into exquisite jewelry that complements the grace of nature.
Are lab-grown diamonds real diamonds?

Using advanced technology in a laboratory it is possible to create diamonds that are less expensive, ethically produced, and completely traceable. These lab-created stones are chemically, physically, and optically identical to a mined diamond. At Roseate we prize our ability to pinpoint the exact source of the diamonds we use in jewelry designs and assure our customers about the responsibility of the sourcing process.
What is Mother of Pearl?

Mother of Pearl is the iridescent material that forms the inner layer of some mollusk shells, including oysters. Mother of pearl has been used for thousands of years dating back to Greek, Roman, and Egyptian cultures. It has been used as an inlay or decorative material in jewelry, as well as furniture, buttons, and musical instruments. Roseate uses the finest Australian mother of pearl sourced directly from the same farmers that supply our pearls and inlays it in 18K gold.
Why does Roseate use recycled gold?

Yes, we use recycled gold and silver in every part of our jewelry possible. Recycled gold has been used before and then recovered for reuse. The sources can be retired jewelry, coins, or industrial scraps. Recycled gold is melted down, purified, and then recast into new products. Single-mine-of-origin (SMO) gold is produced and refined in one place so its source can be traced, and responsible labor and mining practices assured. Roseate commits that by the end of 2024 we will use only certified recycled metals from post-consumer sources or SMO gold.
Does Roseate collect personal information during website transactions?

Roseate respects your privacy and wants to earn your trust. Our Privacy Policy outlines details about how we collect, store, and share the personal information of our website users or customers. This policy helps us comply with legal requirements, protect personal information, and inform users of their rights. Please refer to thePrivacy Policy for information about e-commerce data, security, cookies, third-party partnerships, and related topics. If you believe we can improve the Privacy Policy, we value your feedback at: concierge@roseatejewelry.com.
Why does Roseate support two charitable partners?

Roseate selected two charitable partners with excellent reputations and results: Conservation International, an international leader in blue carbon work, and Billion Oyster Project, whose aim is to restore New York City's harbor long-depleted oyster beds. Saltwater pearls are the product of healthy oceans, and the purity of the water droplet is our symbol. Our priority is supporting causes that work every day to improve the environmental health of our oceans. Consistent with our goals and values, Roseate pledges to support non-profits working on blue carbon environmental initiatives. Blue carbon is the name for natural carbon sinks in the oceans and coastal ecosystems with extraordinary carbon capture properties. If you have ideas about how we can better serve blue carbon initiatives, we value your feedback at: concierge@roseatejewelry.com.
How often does Roseate donate to the partners?

Annually Roseate gives a percentage of the sales of select products. Presently, this includes our wands. Why wands? Wands are a talisman of good fortune that exemplify the mythical ability to channel powers as an extension of the will of the bearer. Consistent with that idea and symbolism, Roseate gives a percentage of the sale of our wands to charitable organizations.
Why is Blue Carbon important to Roseate?

Blue carbon is the name for carbon stored in coastal and marine ecosystems, including mangroves, salt marshes, and seagrass meadows. Blue carbon is important because ocean impacts on carbon are huge. 83% of the global carbon cycle goes through the oceans. Coastal ecosystems pull and trap many times more carbon than terrestrial forests. They have a carbon capture superpower. Preservation and restoration of blue carbon ecosystems promote climate change mitigation, biodiversity conservation, and coastal protection, and provide economic benefits.
What is a Proposition 65 warning?

Proposition 65, also known as the Safe Drinking Water and Toxic Enforcement Act, is a California state law intended to protect California residents from exposure to harmful chemicals and to provide information about the presence of these chemicals. Under Proposition 65, businesses must provide clear and reasonable warnings for any products that contain chemicals listed under the act. Consistent with the requirements of Proposition 65, here is Roseate's warning for our California consumers:

WARNING: Some products from time to time may contain chemicals that are known to the State of California to cause cancer and birth defects or other reproductive harm and may be included on the Proposition 65 chemical list. If you need additional information to make your purchase, please don't hesitate to contact us at: concierge@roseatejewelry.com.